Jambo! Habari za leo? Mzuri sana. That's Swahili for Hi! How are you? Very good. Yeah, I'm drawing a blank for how to start out my entries, and I've been missing Swahili, so I figured why not. This past week has been
ridiculously
oh my goodness so freakin' crazy busy. Yes. I'm currently at my parents' house house-sitting and have been so since this past Thursday night. This means that any baking that is to be had required driving and hour up back to my apartment, but making sure that I ended up back at the house to walk the dog and such. Oh! So yes, even though it largely sucks, and I can't really bake or process photos or anything, I have a chance to play with the dogs... m... fuzz therapy. :) Second, I get to play the piano which I've missed oh so much. &lt 3 ...Clearly, I just need to learn to play a more portable instrument...
So this past week (and change), I've worked on an order for 3 dozen oatmeal raisin cookies, those moon cakes I posted about earlier, snickerdoodle blondies, vegan chocolate raspberry cookies, celebration challah (it's like a two-decker challah, SO AWESOME!), carrot cake, more snickerdoodle blondies, and food for high tea at my apartment (Yes, I had a fancy, home-made tea party at my place with dance girls because WE DESERVE IT :D). I've also managed to fit going to the SF MOMA, Exploratorium, and eating out! I've been trying to hang out with my friends once a week--usually this means a late dinner, since everyone is working. Hopefully I will be too, soon...
Aren't they so cute?!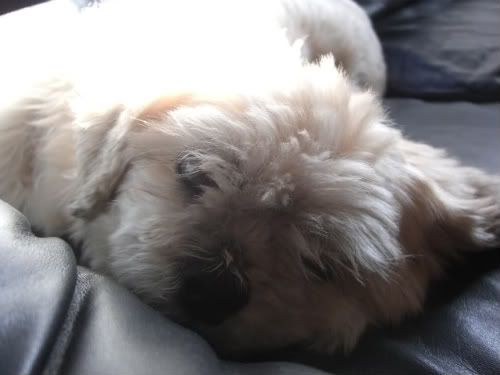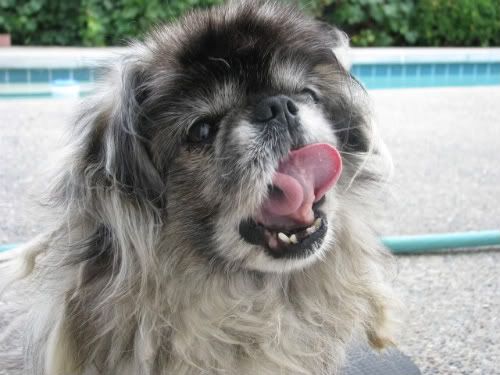 But enough about me... food! While I currently don't have any pictures ready for most of the things I've done in the past week. However, I like to introduce people to new restaurants that are different and exciting. A couple weeks before, we went to one of my favorite Chinese restaurants in the South Bay. It's called Tong Soon gardens, and is a Schezuan/Mandarin/Korean restaurant, and it's fantastic. No pictures of the food, but I'm sure I'm going back at some point, and will write a review then.
But, this past week, we went to Layang Layang, a Malasian-Indonesian place. Apparently the name means "kite," and the interior is beautifully decorated, albeit, a little dark. I don't have a picture of the outside, but here's a picture of their beautiful tablecloth!
I apologize for the poor quality of these pictures... the lighting was dim, and my camera was on some wonky setting that I didn't realize, making the exposure time way too short, leaving me with dark, not so pretty photos. Alas. But see more photos and reviews after the cut!
First, we started out with an appetizer--a roti canai. I usually don't care much for appetizers, especially at American restaurants, but the one time I came with my parents, they ordered this, and it was amazing!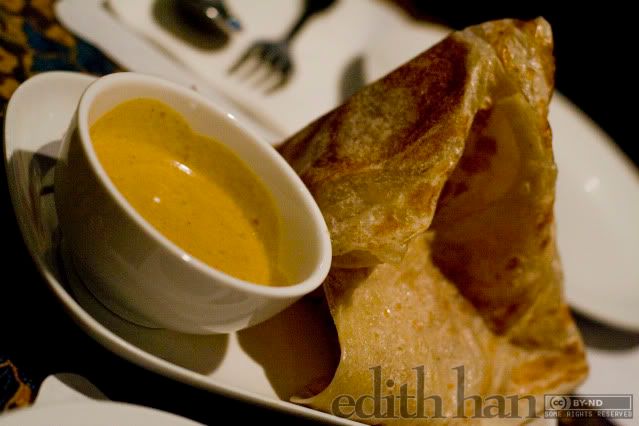 It's a roti, based off of the Indian pancake-like things, and you dip it in this amazing sauce. Then you eat it, and it tastes so good.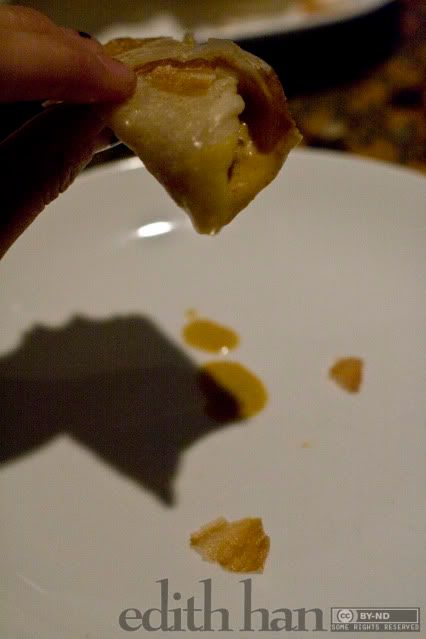 Next, we had a platter of mango chicken. It is amazing. Okay, so I got a piece of chicken that was slightly more undercooked than prefer, but a sweet and slightly spicy mango sauce cooked with sliced mangoes, red bell peppers, and tender chicken pieces, all served in the green hallowed-out mango skin, which presumably came from the mango in the dish itself.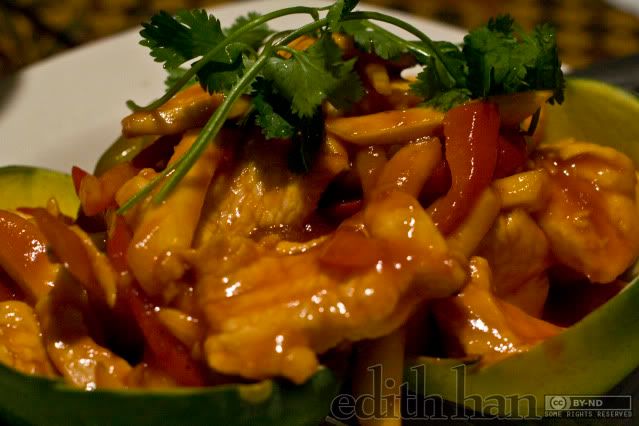 Another dish I was very excited about was the Princes Tofu. It's a dish with a great savory sauce with snow peas, carrots, and seafood surrounded by fried tofu... I love fried tofu... it's crispy on the outside, and soft on the inside... just beautifully done.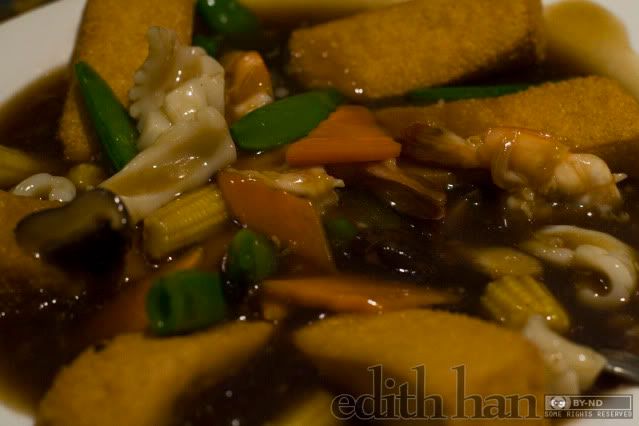 Somebody else ordered the Szchezuan Prawns, which was nice and spicy. To be honest, I wanted to order something else that wasn't, well, clearly Chinese, at a Malasian-Indonesia restaurant, but that's okay, it was still good. Unfortunately, I don't have a good picture of it.
Finally, the other people also ordered the Sizzling Beef dish, non-spicy. Or so they say. I personally don't eat beef, but I tried one of the bell peppers that was cooked with it, and oh my goodness, it was spicier than the medium spicy mango chicken! Goodness gracious. I don't know how the beef is, but it went fairly quickly!
Anyhow, that's all for now. I'll definitely be posting a lot more when I get a chance to... you can probably expecting pictures from my tea party to be cropping up some time soon. :)
Have a good week!