So I've wanted to have a tea party for the longest time... finger sandwiches, warm tea, scones, and the works. Finally, this past Sunday, I was finally able to put together a tea party with some of my dance girls. :) Aside from not having the time to put together petit fours, I'd say it was awesome... because we're worth it. ;)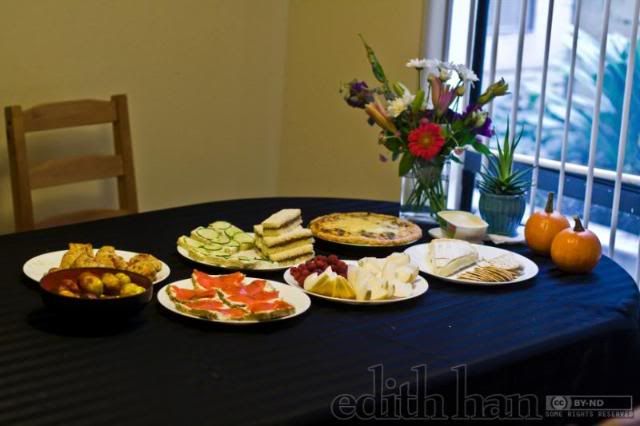 Sooo much food! And I even had a bouquet of flowers from TJs to arrange on the table. :)
Click below to see all the beautiful food!
Clock-wise from the top right, brie with garlic herb water crackers, fresh raspberries and sliced Korean pear, smoked salmon with cream cheese and dill on sprouted rye bread, Jujube (also known as Red Date or Chinese Date), strawberry orange yogurt scones, nutella finger sandwiches, cucumber and cream cheese or butter sandwiches, spinach feta quiche/pie.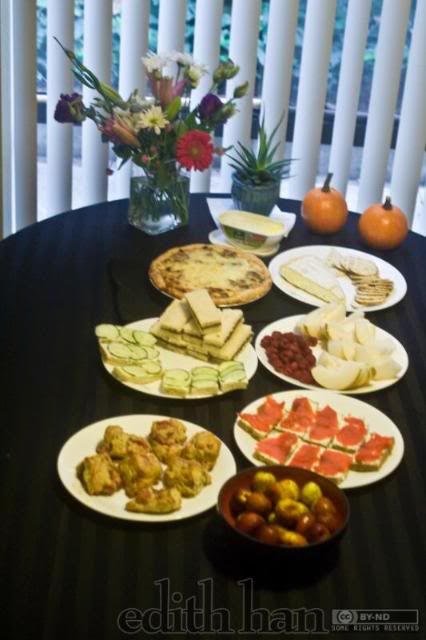 Can't go wrong with brie and crackers.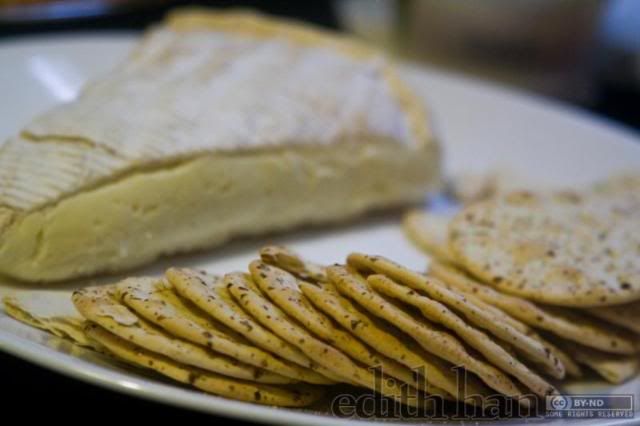 I love berries, and Korean pears are huge... that was from one pear. :|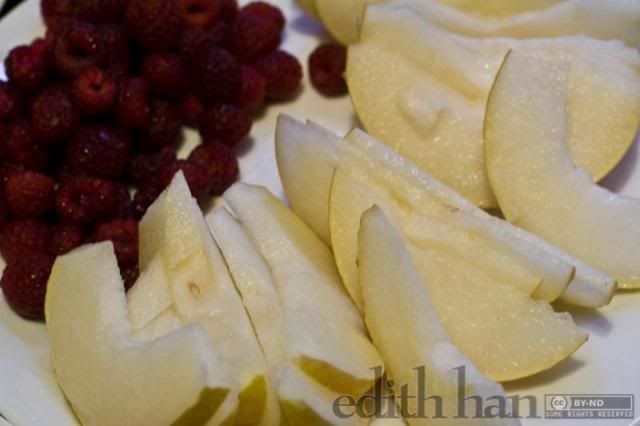 For the finger sandwiches, I just bought a loaf of white bread and a loaf of sprouted rye bread from TJs, spread cream cheese or what have you on the bread, cut off the crusts, and placed toppings on accordingly.
For the smoked salmon sandwiches, I took the sprouted rye bread, spread on some cream cheese, sprinkled a little bit of dried dill on the cream cheese, and placed a thin slice of smoked salmon on top.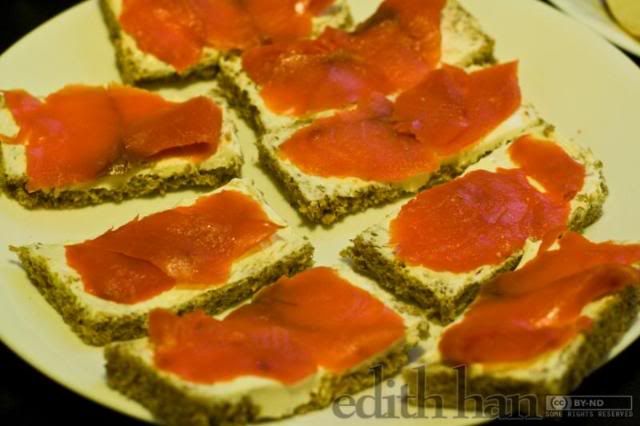 For the nutella sandwiches, all I did was take some delicious nutella on a slice of white bread, line up another slice on top, and sliced off the crusts. ...I was so full on bread crust by the time the party actually started. :|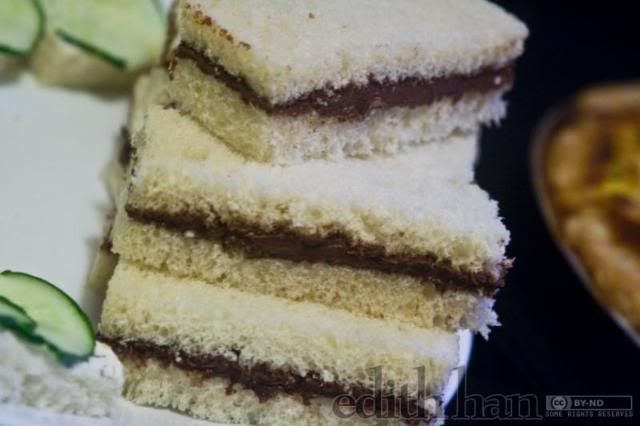 As for the cucumber sandwiches, it actually took a while to figure out how to slice the cucumber properly. First, I tried using the box/cheese grater--the side that's meant for slicing cheese, I guess. It really didn't work. It resulted in very uneven, funky-shaped cucumber slices. Next, I tried slicing them by hand and knife, but the slices were still very thick. Finally, I realized that I could've used my vegetable peeler to make thin, even slices! I had used it before to make thin long slices of other vegetables, so why not? It turned out marvelous. So I spread cream cheese on some of the slices of white bread, and a thin layer of butter on the other slices. Next, I placed the thin slices of cucumber on top. :)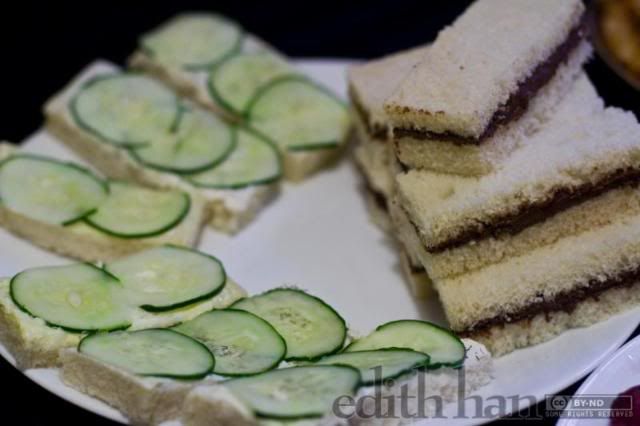 Next, are the soft, moist, strawberry orange yogurt scones!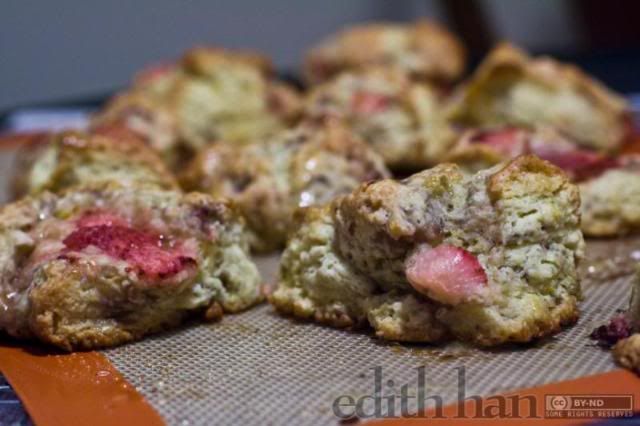 Finally, I made a spinach feta quiche/pie with a home-made crust! It's supposed to be a quiche, but I always make so much filling (spinach, feta, garlic, onions), that it has little egg and lots of spinach, so it's more of a spinach pie? Not sure.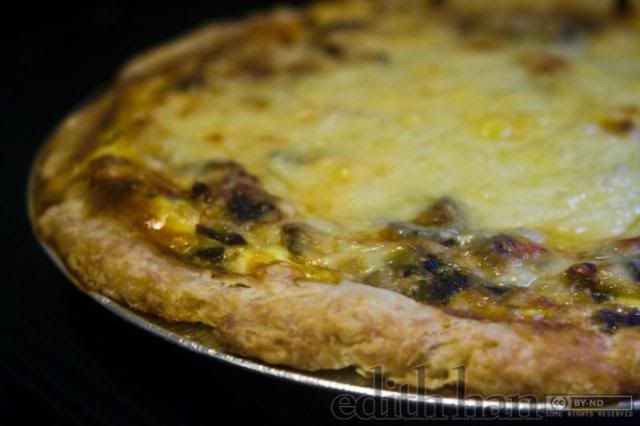 For tea, there was a variety of tea... people had some peach tea, passion fruit black tea (I got it from Hawaii!), and green tea with brown rice (genmai cha). No photos, alas.
So here we are, all dressed up and SO FULL OF FOOD... if you can't see, most of the food had been eaten at that point. :) Aren't we all pretty and dressed up?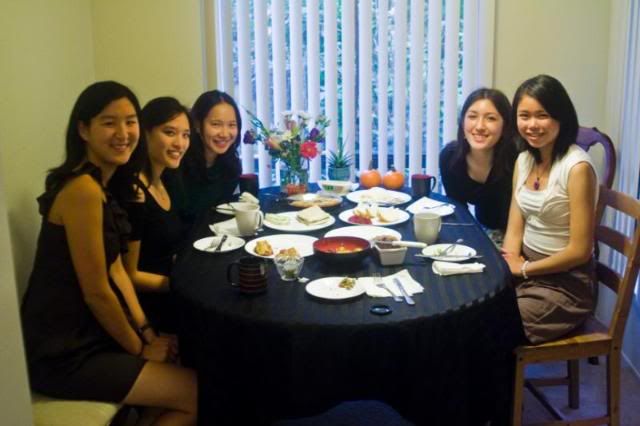 Photograph courtesy of Mike Ross.